Ridgeon Network's FTP Hosting and Online Storage services provide a secure means to transfer data around your business or externally to your clients and suppliers.
Our FTP Hosting Services are providing a means for data transfer around the world. Whilst we service a large array of different businesses and organisations, they all have the same critical requirement - the need to transfer data securely and quickly internationally 24 hours a day. So what are businesses using our Secure FTP Hosting services for?
Isolated user areas for clients to retrieve work for approval.
Secure isolated areas for clients to submit assets and resources for project work.
Sharing digital artwork and imagery.
Automation, Data Processing and Application Integration.
In-office 'cloud based' file sharing with colleagues.
Data collection and processing applications.
Secure Off-site Online Backup & Disaster Recovery.
File sever replacement.
Avoiding 'Large Attachment' email problems
Software and patch distribution
..and many more!
The ability to setup isolated user areas within your FTP Hosting/ Online Storage means that you can use our service to solve multiple IT operational problems with one system. Maybe you need somewhere to share files with your clients and customers, but also you want an isolated user area to store an secure off-site backup of your file server? - Our systems and services allow you to do all of this and more no extra cost, all our packages come with unlimited user accounts, giving you room to expand.
Ridgeon Network works with a wide variety of businesses in many sectors. We pride ourselves in providing a personal service with a high level of dedication to providing professional Internet services. Below are a couple of client testimonials - The charity World Society for the Protection of Animals and the distillers William Grant and Sons..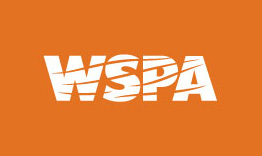 World Society for the Protection of Animals