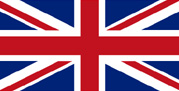 There are many industry-leading features and benefits of a business using Ridgeon Network for its FTP hosting solution. However, there's another very significant advantage of Ridgeon Network's FTP hosting: a UK-based data centre. Our data centre is based in the Midlands and provides your firm with an Enterprise-level facility for the hosting of Business Internet Services. Owning and operating all of our equipment and infrastructure enables us to quickly access our network and provide you with higher quality service, custom solutions and support. Locally based professional servers and infrastructure equipment also give you the assurance of the highest speed connectivity directly to the Internet.
When you want to ensure the best performance and data protection from your FTP hosting solution, it is best to have your data hosted in the UK. It enables us to monitor our services on a 24 hours a day, 7 days a week basis, for example, to ensure that you benefit from the highest possible availability and swiftest support turnarounds. Many businesses also have an obligation under the Data Protection Act to ensure their data is secure and is not stored outside of the EU without adequate protection. It is all very well data being advertised as stored in "the cloud" but businesses need to know where the data is stored and who has access - Ridgeon Network FTP Hosting satisfies all these criteria.
Having our data centre and offices here in the Midlands also means that when you contact us, you aren't dealing with a distant call centre, but instead those who actually have access to your infrastructure and are best-placed - including in experience and training - to respond to your query. Finally, there are the key features of the UK-based data centre and network themselves to consider, including N+1 Resilient power with backup UPS for all systems and diesel generators for continued operation during any power outage.
Choosing FTP hosting from Ridgeon Network also means benefitting from redundant enterprise-level connectivity to core Internet networks and high-speed international connectivity. In addition, the data centre facilities offer expected enterprise features such as 24-hour access, 24-hour manned security with a perimeter fence, electrically controlled gates and CCTV, FM200 fire suppression systems and on-site technical support staff and network monitoring. Contact us now for more information about our UK-based services.
<ENDS>