The All-in-One Cloud Storage Solution

There are many ways to describe the data solutions we offer but in fact whether you call it FTP Hosting, Secure FTP Hosting, Online Storage or Cloud Storage, our services provide an all-in-one solution by offering a centralised data store you can access anywhere and by all of these means. Our Cloud Storage solution is ideal for...
Share Large Files
Centralised Storage
Off-site Backup Storage
Automation and Data Processing
Off-Site and Remote Working
Disaster Recovery
More information on example uses for Cloud Storage
Key Features of our Storage Services
How our Cloud Storage Solutions work for your business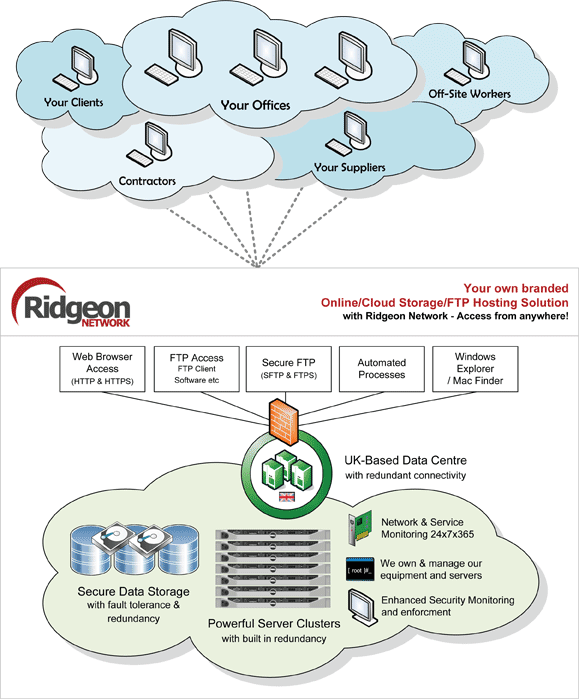 What next? - Have a chat with us, get a free trial or place an order.
Feel free to give us a call on 02476 382031, complete our contact form or send us an email - We're always happy to discuss your requirements so we can provide a solution specifically for your needs.
Want to try before you buy and get a feel for our solution? Request a free trial, we'll get you set up sameday. Ready to go? Choose a package and order online, or give us a call and we'll talk you through.
Thank you for your interest in our business - we look forward to working with you.